Callixto Style: Red Agate Necklace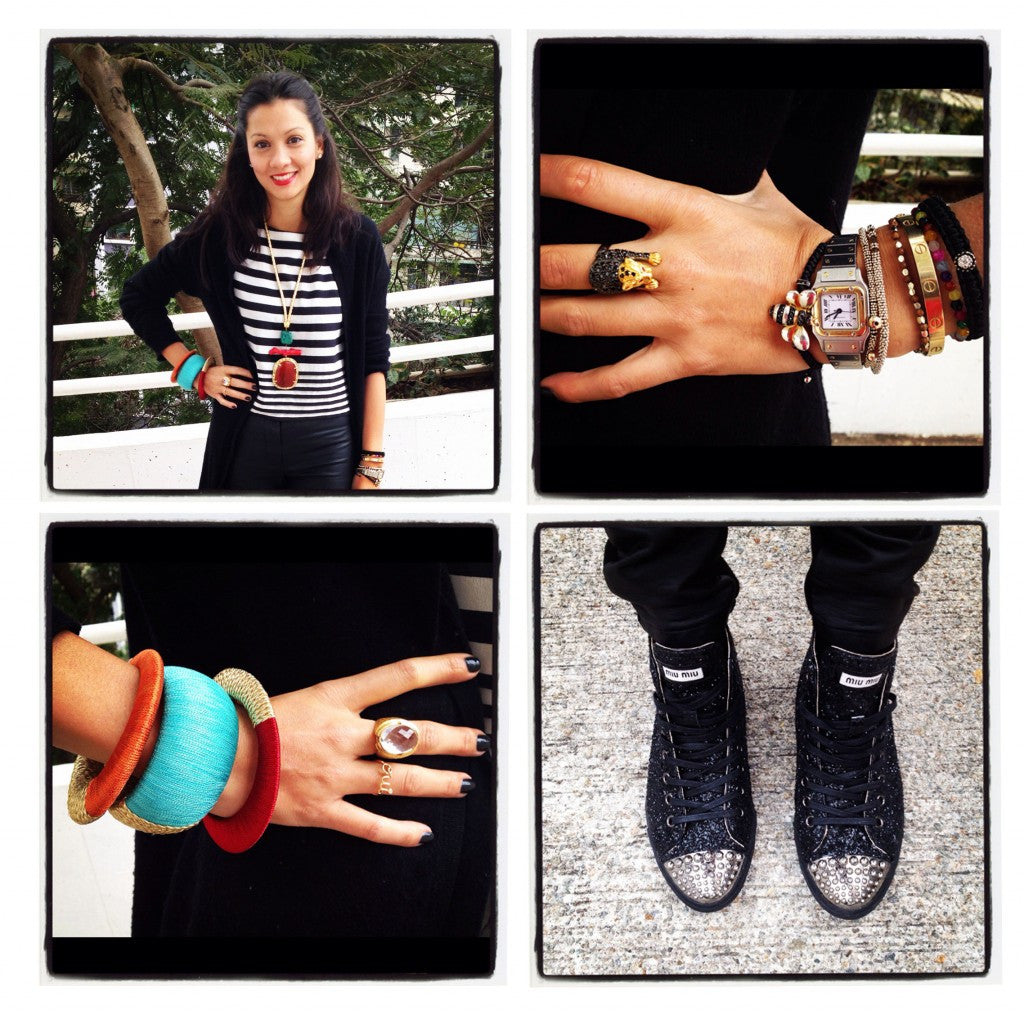 Due to popular demand I am introducing a new section to the blog entitled Callixto Style in which I will feature some of the Callixto jewellery.  Today I was in a dark sort of mood so I opted for black.  I have never been a goth sort of girl though so colourful jewellery was the obvious solution to brighten up the outfit a bit.
Reiss stripped top, H&M pleather leggings, Sandro cardigan, Callixto Red Anya Necklace, Callixto Crouching Tiger ring, assortment of bracelets including Cartier Love bracelet, Callixto Devi and Kala bracelets, Callixto Hammered Ring, Dior Oui Ring, Miu Miu trainers.