Callixto Collection: Uruguay Treasures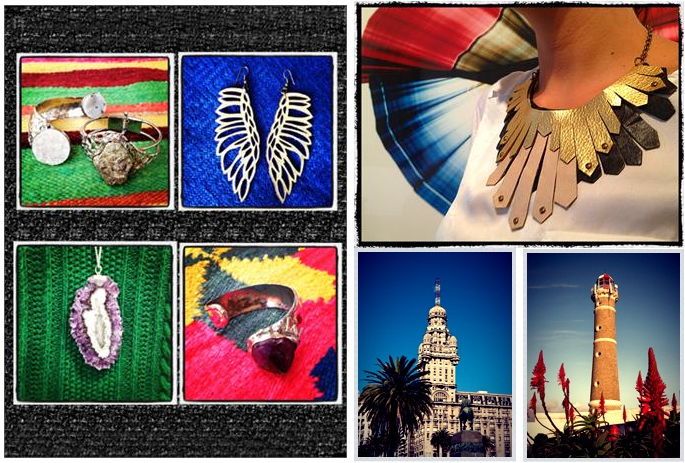 When one thinks of Uruguay one does not immediately think of jewellery or accessories.  Punta del Este and cattle are probably what springs to mind first.  Where there is cattle though ,there is leather and Uruguay has beautiful leather.  A new wave of designers are trying to come up with new and creative ways to work leather and Callixto found some amazing earrings and necklaces made of the softest leather.
Uruguay also has mines, and the mines are full of Amethysts. We found amazing bracelets, all one of a kind made with raw amethysts and pyrite. And of course… Raw Amethyst Pendants.  Please have a look at our new collection called Uruguay Treasures to see all our latest finds!