Callixto Style: Nike Airmax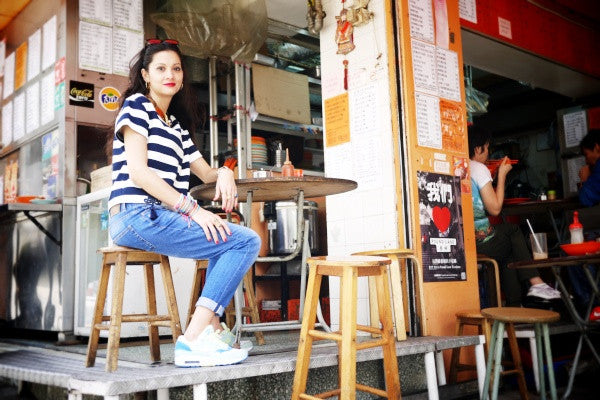 I used to be exclusively, a Converse girl.  Nothing against Nike, but back in the day they were bought and used only for athletic activities.   Then I met my husband.  The first time he ever invited me over to his place, he proudly presented me to his 200 + kicks collection.  Thats what they are called apparently.  Not trainers but kicks.  5 years later and now I have my own small collection of kicks.  Nike Airmax, Stan Smiths, New Balance, these have all become words in my vocabulary.  I also know about Flightclub now.  And next month when in Japan we are apparently spending Friday (all day) kicks shopping!  Will keep you posted on what we find!
Top from Korean Mall in Causeway Bay, Zara Jeans, Nike Airmax, Callixto
Blue Eka Necklace
, Callixto
Indi Hoop
, Callixto
Istanbul Bracelets
, Callixto
Bircan ring
, Callixto
Double Snake Ring
,  Callixto
Blue Agata Ring
, Retro Super Future
sunglasses
, Miu Miu wallet.