Callixto Style: Black and White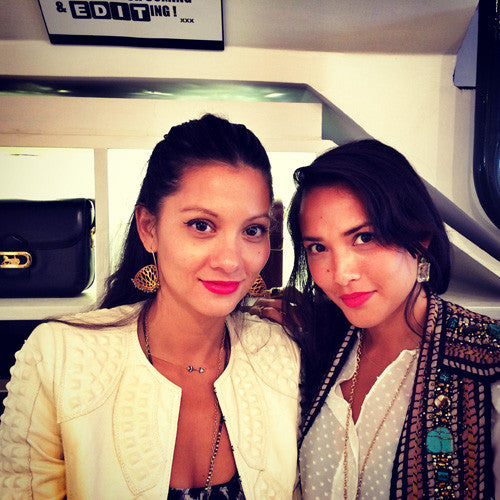 Now that my sister lives with me dressing in the morning is way more fun.  My husbands input of "you always look great honey" is not as helpful as my sisters detailed analysis.  We were in a black and white mood today..both of us as usual.
Sasha: Top Shop top, white leather jacket from a korean mall in Hong Kong, black Tibi skirt available at Edit, all jewellery from Callixto.
Claire:  Zara Top, Thai vest, Callixto jewellery