Callixto Style: Leather Dungarees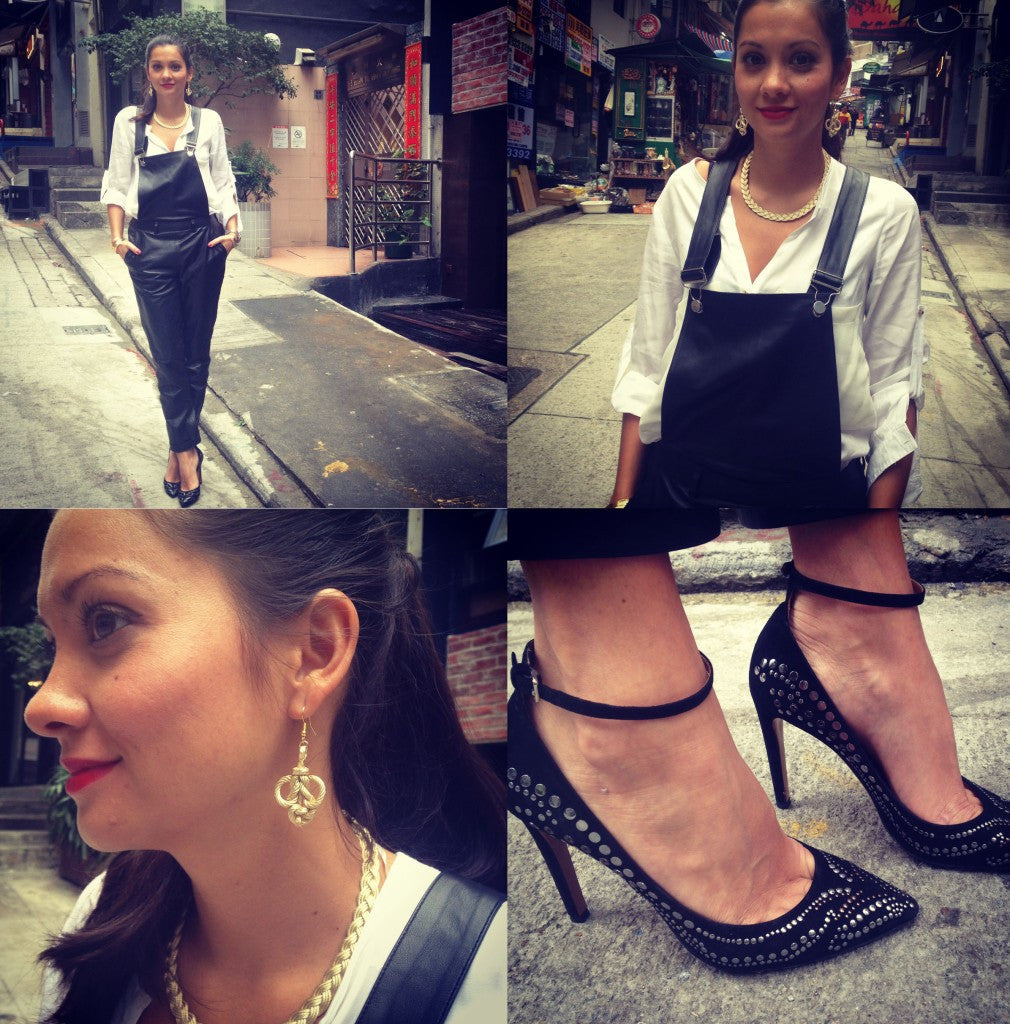 Yes that is right.  I am wearing a pair of LEATHER dungarees.  It arrived in the post last night and I, of course had to wear it immediately.  Thank you Whistles for the speedy delivery!
Whistles
leather dungarees, Zara blouse,
Isabel Marant
shoes, Callixto
Braid necklace
,
Callixto Knot earrings, Callixto 
Hammered bracelets
,
Lace ring
, Evil eye ring, Callixto
Evil Eye bracelet
, Callixto
braid bracelet
, Cartier watch, Bimba y Lola ring,
Lulu Frost
Code ring, engagement and wedding ring.