Callixto Style: The Vyshyvanka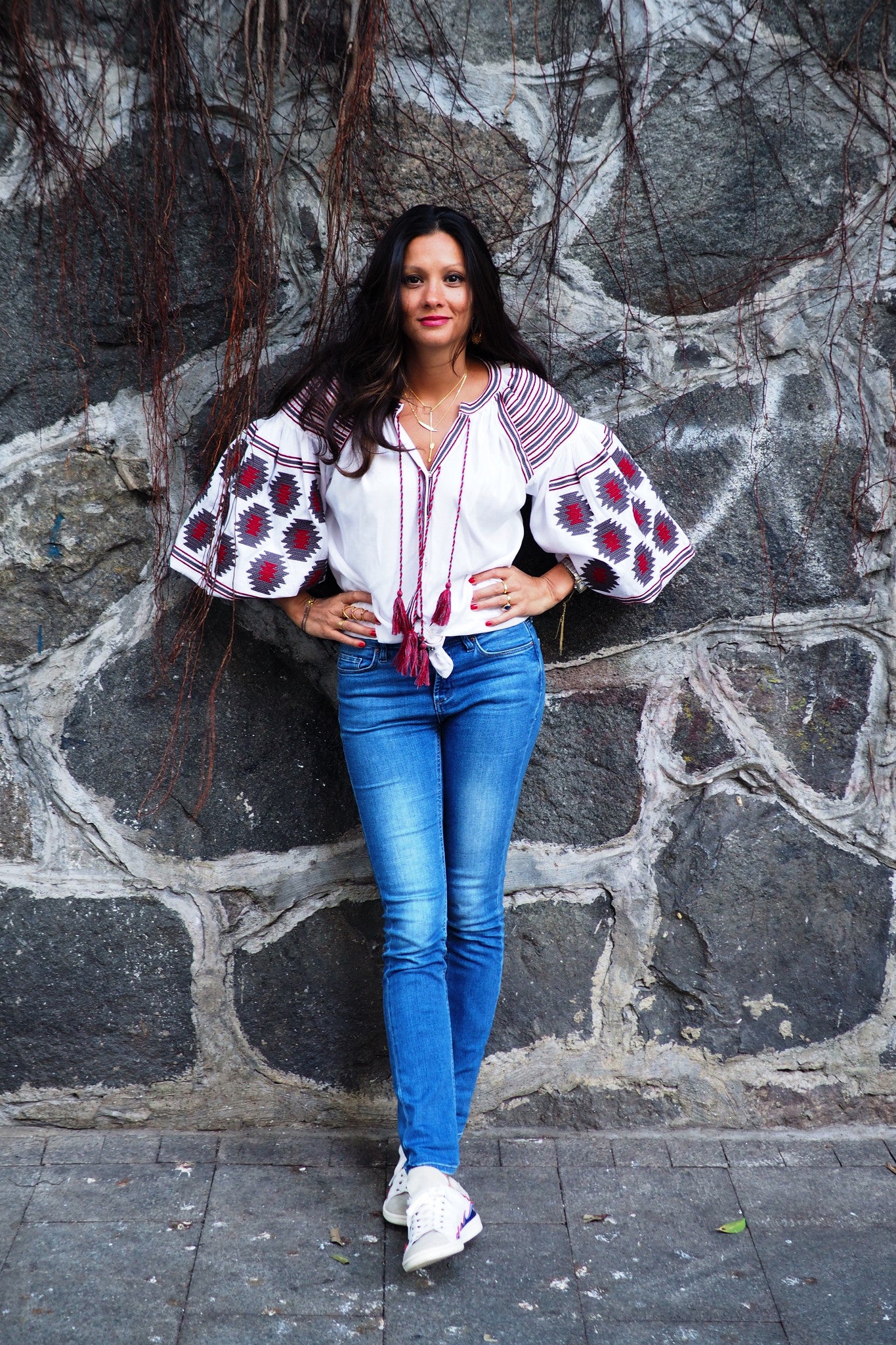 And I am back.  I have not done an outfit post in ages.. Not since before I was pregnant, which seems like a life time ago now.  I can hardly remember my life pre child.  Shopping somewhat lost its allure when one didn't know what size one would be in two weeks time.  Not that that stopped me mind you.  
One phenomenon that I definitely followed was this whole vyshyvanka craze.  For those of you who do not know what I am talking about a vyshyvanka is a Ukrainian blouse, as pictured below.  Made famous by Vita Kin, they now are available in all sort of price ranges, from 800USD by Vita Kin (sold here) to ones for 200 on Etsy (check here).  I have by now availed myself of the full spectrum from a price point of view, and to be honest there isn't much in it.. So give the Ukrainian seamstress on Etsy a hand I say.  
Two other sites selling these beauties are:  
Fanmmom (I have bought myself a dress from here)