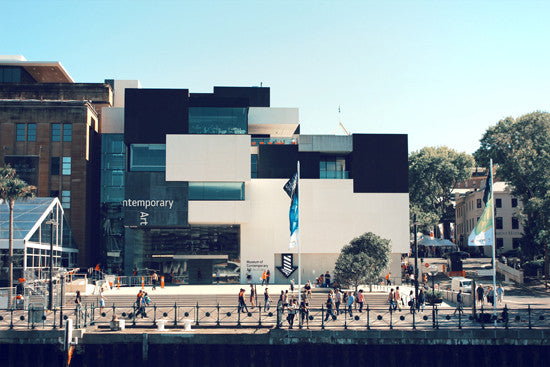 I was in Sydney last week for a wedding and I have to say, what a nice place.  If they could move the entire continent a bit further west and north I would move there tomorrow.  Good  weather, better food and great shopping.  What is there not to like? The whole drinking thing is a little bit strange.  For those who don't know what I am talking about, in Australia one cannot drink at the beach, or on parks, or on the street. This means no beach clubs, and some very strange drinking laws due to the "Responsible Drinking Act." But whatever, I can live with that.  I think.  Below are some of tips for Sydney..
Hotels
Harbour Rocks - Trendy hotel in The Rocks with great views of Sydney Harbour and the Opera House
The Westin - Solid business hotel with great location.
Restaurants
The Flying Fish - The best meal I had in Sydney.  Fresh Oysters and pacific fish cooked in fusion recipes.  View of the water was a bonus
Otto - Excellent Italian restaurant on the water in Woolloomooloo
Rockpool -  High end degustation menu.  Great if you want something fancy to celebrate an occasion.
Bills - Best scrambled eggs I have ever had.
The Grounds of Alexandria - I was very excited about visiting the Grounds before I got there.  It did not disappoint   A great breakfast joint.  Get there before 10:00 to avoid the queues.
Sydney Fish Market - I am not sure why this is not mentioned in all the guides.  We arrived at 11.30 and had a picnic lunch on the grass by the water of freshly shucked oysters and sashimi.  Heaven.
Things To Do
NSW Gallery - Situated in the Botanic Garden this is probably the most important museum in Sydney.  If you have any interest in informing yourself about Australian artists this is a great place to start.  There is also a great cafe in the Museum.
MCA - Museum of Contemporary Art in Sydney Harbour
Maritime Museum - They have an exact replica of Captain Cook's boat the HMB Endeavour AND an real submarine you can visit.  OF COURSE we went into the Torpedo Submarine.  I had my own little Hunt For The Red October moment.
Shopping
The place to go in Sydney to shop is Paddington on  the corner of Oxford Street and Glenmore Road.  If you can't make it out to Paddington then the Strand Arcade in town is your next best bet.  Stand out Australian brands are:
Josh Goot - Structural with great prints.
Sass & Bide - The place to go if you are looking for cool and sexy party dresses
Ellery - Great for separates.  Very well cut.
Zimmerman - Australian favorite for swimwear but they have some great clothes as well.
Camilla - The Kaftan queen
Cameo the Label - Trendy with affordable prices.
Alice McCall - Cute dresses with cute prints