Travel: Hong Kong and the Teeming Masses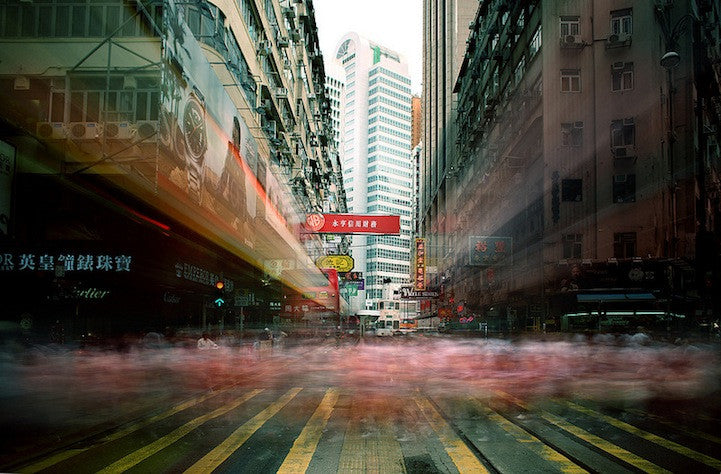 I came to Hong Kong for the first time in 1999, with my mother, as part of my graduation "discover your roots" trip.  My first impression back then was that I finally understood the expression, "the teeming masses."  I grew up in Paraguay and Austria, neither very densely populated countries.  In fact in Paraguay, one can drive for hours and never see a soul.  In Hong Kong you can not even blink without stumbling on people, plural.
Photographer Brian Yen manages to capture the feeling of intensity that is Hong Kong perfectly in his long exposure photos.  The blur of human activity against the backdrop of Hong Kong; the bright lights, the skyscrapers, the decrepit buildings with a jungle in the background.
All pictures vie Mymodernmet