Callixto Style: These boots are made for walking..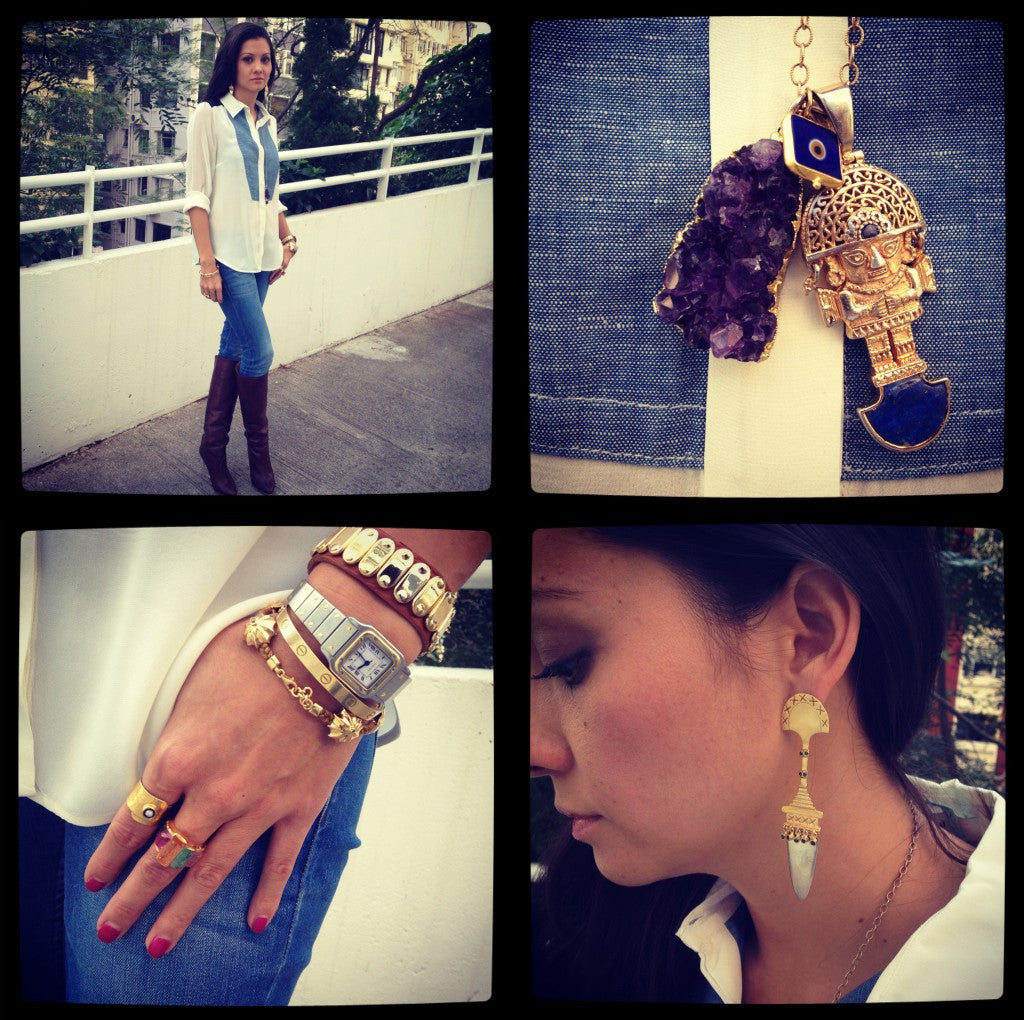 The temperature in Hong Kong has finally dropped and I  have a reason to wear more wintry clothes.  I recently managed to get my hands on the most amazing boots from the Maison Martin Margiela for H&M collection.  Were I still living in London that would only have been possible if I had woken up at 5am to stand in the queue outside the shop.  I would also have had to punch or at least elbow somebody in the face to get my hands on them.  Living in Hong Kong, the land of small feet, it was a much more civilised affair.  I walked in the store at 4pm, asked a shop assistant if there any left in size 39, he promptly said "Yes I think so" and went to retrieve them for me!  Amazing!
Sandro blouse, Top Shop jeans, Maison Martin Margiela for H&M boots, Callixto Ottoman bracelet, Peacock Ring available at SucreNYC, Callixto Theodora Ring, Callixto Byzantine ring, Callixto Tourmaline ring, Callixto Tumi Pendant, Callixto Amethyst pendant, Callixto Evil Eye pendant, Callixto Tan Tess Leather Bracelet, Callixto Balo Bracelet, Cartier Love bracelet, Cartier Santos watch, Callixto Rajput Earrings.